SPEAKERS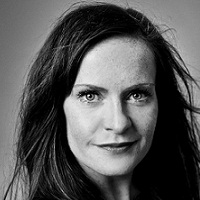 Maggie Buggie
VP Global Head Digital Sales and Marketing
Maggie Buggie is Vice President and Global Head of Digital Sales and Marketing for Capgemini. Maggie helps CXOs cross sector transform their enterprises and customer experience to increase business performance through intelligent use of digital.
Previously she was responsible for Global Cloud Sales and Consulting and delivered a number of transformation programmes at other consulting and technology service companies. She has significant international experience and is the executive sponsor for the diversity@capgemini initiative.
She was the 2013 winner of the of "Women in the City" Technology category award in recognition of her achievements. Maggie holds both a Master of Letters and a BBS Lang in Business and French from Trinity College, Dublin, Ireland. She also holds a degree from the Grande Ecole de Commerce de Rouen, France. In her free time she is an avid cyclist and a novice horse-racing jockey.
< SEE ALL CONFERENCE SPEAKERS>